The FCC's Push to Deploy 5G Infrastructure
The Federal Communications Commission (FCC) is moving quickly to expedite the implementation of 5G technology. As discussed in a prior post (Overview of the FCC's 5G FAST Plan by Alan Hearty), one tool in this race is the agency's 5G Fast Plan ("Facilitate America's Superiority in 5G Technology"). The plan has three key features:
Adding spectrum to the marketplace. The FCC is taking action to make additional spectrum available for 5G services.
Updating infrastructure policy. The FCC is updating infrastructure policy and encouraging the private sector to invest in 5G networks by accelerating the federal, state, and local review process for small cell installations.
Modernizing outdated regulations. The FCC is striving to modernize outdated regulations to expand wireless access and tackle the digital divide.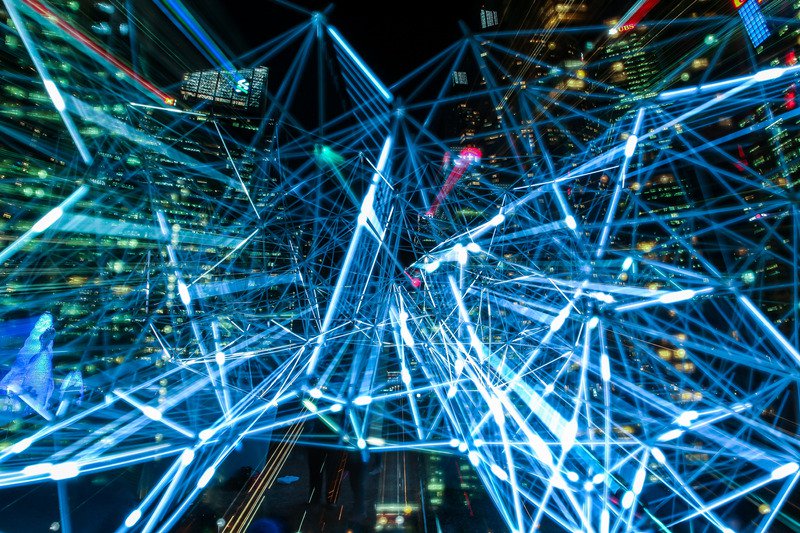 Launch of Rural Digital Opportunity Fund and 5G Spectrum Auction
FCC Chairman Ajit Pai revealed two initiatives on April 12, 2019, aimed at stepping up the race to 5G implementation, touching on two of the components of the agency's Fast Plan, referenced above. First, Chairman Pai announced that the FCC will hold the largest 5G spectrum auction in U.S. history, with the planned sale of 3,400 megahertz in three spectrum bands at one time, scheduled for December 10, 2019. The agency launched its first 5G auction in November 2018, and it has auctioned 1,550 megahertz of spectrum since that point.
Second, Chairman Pai unveiled plans to create what he described as the agency's largest step yet to close the digital divide: a $20.4 billion Rural Digital Opportunity Fund, with the goal of providing 4 million rural homes and businesses with high-speed wireless access over the next 10 years. Thus far, deployment of 5G technology has been concentrated in urban areas, in part due to the increased cost of adding needed infrastructure in rural regions. At a press conference announcing the fund, Chairman Pai stated: "These next-generation networks will bring greater economic opportunity to America's heartland, including some of the great jobs building infrastructure, and they will help support future 5G technologies."
Repurposing of Universal Service Fund Subsidies
Funds for the FCC's over $20 billion investment in closing the digital divide will be allocated in roughly $2 billion increments per year. On a call with reporters regarding the Rural Digital Opportunity Fund, Pai stated that the money will come from repurposing subsidies from the Universal Service Fund (USF), which it will award through reverse auctions. Those funds would then be distributed among internet service providers to deploy wireless infrastructure in underserved areas. The new fund is a follow-up program to the USF's Connect America Fund, which, in 2015, allocated $9 billion for rural broadband deployment. Carriers that accepted those funds are required to complete the broadband deployments by 2020. Chairman Pai said more specific details will be decided after the FCC goes through its official notice and public comment period.
Conflicting Data on Rural Digital Divide
There have been conflicting reports on the extent of wireless coverage in rural areas. Recent FCC figures show that roughly 24 million rural Americans lack access to reliable internet service, but Microsoft President Brad Smith stated at a forum in Washington, D.C., in December 2018, that this number vastly understates the scope of the problem. Smith calculated that, in sharp contrast to what the FCC's statistics show, over 162 million people in the United States are not using internet at broadband speeds.
Certain rural state officials and telecom industry leaders allege that the FCC's method of mapping broadband access must be addressed to effectively examine and address the digital divide. On April 11, 2019, the U.S. Senate's Committee on Commerce, Science, and Transportation held a hearing regarding mapping wireless coverage. At the hearing, committee Chairman U.S. Senator Roger Wicker (R-Miss) said that outdated data collection and mapping procedures result in overstated wireless access. Wicker stated: "To close the digital divide, we need to have accurate broadband maps that tell us where broadband is available and where it is not available at certain speeds."
Days before the hearing, Microsoft's Chief Data Analytics Officer John Kahan published a blog post identifying two primary issues with the FCC's data collection process. First, the FCC's Form 477, the primary way the agency collects data on broadband access, is too broad. Second, the FCC calculates coverage using vast U.S. Census Bureau blocks and will count the entire block as having coverage even if only one customer there has broadband access.
Challenges for Those in Underserved Areas
While the numbers differ regarding the scope of rural broadband access, the lack of reliable high-speed wireless access is a huge problem for many Americans in today's digital era. For instance, K-12 students in rural regions run the risk of falling behind on their studies due to the lack of broadband access, which FCC Commissioner Jessica Rosenworcel has dubbed the "homework gap." Across the country, roughly 7 in 10 teachers assign homework with an online component, yet many students struggle to find reliable broadband access at home, with some having to study in buses or fast food restaurants with Wi-Fi. According to a recent Pew Research Center study of 2015 U.S. Census Bureau data, released in October 2018:
School-age children in lower-income households are especially likely to lack broadband access. Roughly one-third of households with children ages 6 to 17 and whose annual income falls below $30,000 a year do not have a high-speed internet connection at home, compared with just 6 percent of such households earning $75,000 or more a year.

At its most extreme, the homework gap can mean that teens have trouble even finishing their homework. Overall, 17 percent of teens say they are often or sometimes unable to complete homework assignments because they do not have reliable access to a computer or internet connection.
Underserved Areas in the Era of 5G
The FCC's recent announcement regarding its Rural Digital Opportunity Fund could bring a new wave of broadband deployment in underserved, rural regions. As wireless enters a new chapter with the move to 5G infrastructure, the digital divide, if left unaddressed, runs the risk of only deepening. While the global race to 5G accelerates and the FCC enacts policies intended to hasten the deployment of 5G technology, the agency's announcement is a positive sign that it is attempting to address the divide in a meaningful way. In future posts, this blog will also address the implications of the latest 5G spectrum auction announcement.
About the Author, Alan Hearty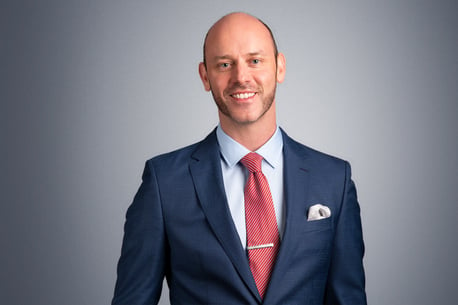 Alan Hearty is a partner in Allen Matkins' Century City office and head of the firm's Telecommunications Infrastructure Group. His practice focuses on real estate litigation and complex commercial litigation.
Share on:
California Wireless Law, 5G, 5G Auction, Alan Hearty, 5G Networks, Digital Opportunity Fund