Launch of 5G Spectrum Auction
The Federal Communications Commission (FCC), in mid-April 2019, announced two key initiatives intended to bolster the deployment of fifth-generation (5G) wireless infrastructure, touching on two prongs of the agency's 5G Fast Plan ("Facilitate America's Superiority in 5G Technology"). That plan aims to:
Make additional spectrum available for 5G services.
Update infrastructure policy and encourage private investment in 5G networks.
Modernize regulations to enhance wireless access and decrease the digital divide, particularly between rural and urban regions.
First, FCC Chairman Ajit Pai announced the creation of a $20.4 billion Rural Digital Opportunity Fund, intended to provide 4 million rural homes and businesses with high-speed wireless access over the next 10 years. Second, Chairman Pai announced the "largest spectrum auction in American history," with the planned sale of three sections of high-band, millimeter-wave airwaves (upper 37 GHz, 39 GHz, and 47 GHz bands) on December 10, 2019.
Overview of Spectrum Bands
Wireless signals travel across the electromagnetic spectrum from transmission sites, such as cell towers, to mobile devices. The frequencies, categorized from low-to high-band based on their wavelengths, are briefly described below, using definitions provided by the CTIA, a trade association representing the U.S. wireless industry:
High-band (Frequencies above 24 GHz). The FCC has made auctioning high-band, millimeter-wave spectrum a priority, holding the first 5G auctions in 2018 in the 28 GHz and 24 GHz bands. As discussed above, the FCC will auction the upper 37 GHz, 39 GHz, and 47 GHz bands in December 2019.
Mid-band (Frequencies between 3 and 24 GHz). According to the FCC, mid-band spectrum has become a target for transitioning to 5G due to the signals' balanced coverage and capacity characteristics. However, as discussed further below, the agency has not yet auctioned bands in this range for 5G purposes.
Low-band (Frequencies below 3 GHz). The FCC intends to improve use of low-band spectrum (useful for wider coverage) for 5G services. Wireless providers have used this spectrum to build high-speed wireless networks that cover 99.7 percent of Americans, according to CTIA.
The FCC oversees non-federal (including state, local, and commercial uses) spectrum allocation, which it assigns through auctions, while the National Telecommunications and Information Administration regulates the federal government's usage of the spectrum, as discussed previously here with respect to the proposed "Government Spectrum Valuation Act of 2018." The agency launched its first 5G auction in November 2018, and it has sold 1,550 megahertz of spectrum since then. In line with the agency's Fast Plan, the FCC's first 5G auctions have exclusively involved high-band frequencies, the allocation of which is an agency priority.
The Importance of Mid-Band Spectrum in the Race to 5G
In contrast with most other countries, which are allocating mid-band spectrum for 5G uses, the United States is focusing on millimeter-wave frequencies. These signals, while extremely fast, have a relatively limited range, requiring a higher number of transmitters to be reliable, and are diffused by barriers, such as buildings. Low- and mid-band spectrum signals on the other hand travel further distances and are relatively undeterred by obstacles.
According to various industry analysts, a reliable 5G network will need large swaths of mid-band spectrum. As stated in a recent CTIA blog post: "Mid-band is critical to 5G because it offers high capacity for data-intensive applications as well as the ability to transmit signals over longer distances." CTIA estimates that "making 400 megahertz of mid-band spectrum available for commercial 5G networks will add $274 billion to the U.S. economy and create over 1.3 million new jobs."
Criticism of Latest Spectrum Auction
Certain industry analysts and politicians have critiqued the latest auction, arguing that the FCC should place more of an emphasis on mid-band over millimeter-wave spectrum. Notably, Commissioner Jessica Rosenworcel issued the following statement after the FCC's announcement:
"If we continue our current path—prioritizing only millimeter wave—we may find ourselves without a global supply base as mid-band becomes the core of worldwide 5G service. This means less scale, higher costs, interoperability challenges, and less security as other nations' technologies proliferate. Moreover, recent commercial launches of 5G service in the United States are confirming what we already know—that commercializing the millimeter wave will not be easy, given its propagation challenges. The network densification these airwaves require is costly. If we want to serve everywhere in the country—and not create communities of 5G haves and 5G have-nots—we are going to need a healthy mix of airwaves that provide both coverage and capacity. That means we need mid-band spectrum. And it's especially important for rural America, where the challenging economics of service do not presently support the high cost of high-band infrastructure."
Opening up Additional Bands
The federal government controls roughly 60 percent of the spectrum, but there has been a push to reallocate bandwidth for commercial usage. The high-band is largely unallocated, while the majority of other lower spectrum bands are already reserved for use by both the private and public sectors, including the U.S. Navy. In order to open up the mid-band, existing users will have to be moved or share the band with new players.
Security Considerations
In making the latest spectrum auction announcement, the White House did not address a controversial element of 5G deployment: the administration's position on the use of telecommunications equipment from certain foreign companies, including Chinese firm Huawei, which has been flagged by some wireless carriers and regulators as a possible national security risk. The administration has been considering an executive order banning U.S. telecommunications companies from using equipment from these providers, as recently reported by the New York Times, but this has not yet materialized.
The controversy over Huawei has resurfaced over the last week, following a leak from the UK's National Security Council revealing that Chinese telecommunications firms might play a role in the development of non-core 5G infrastructure. On April 29, 2019, Robert Strayer, Deputy Assistant Secretary for Cyber, International Communications, and Information Policy at the State Department responded to the move, stating: "It is the United States' position that putting Huawei or any other untrustworthy vendor in any part of the 5G telecommunications network is a risk."
Issues relating to the security of 5G infrastructure and developments in the move to increase spectrum availability will be explored in future posts here.
About the Author, Alan Hearty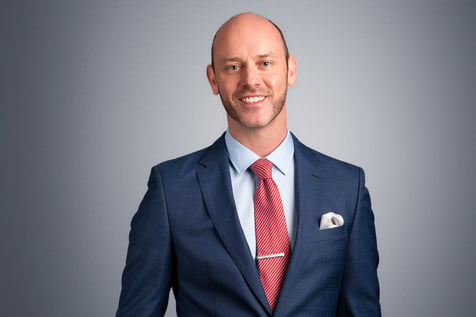 Alan Hearty is a partner in Allen Matkins' Century City office and head of the firm's Telecommunications Infrastructure Group.His practice focuses on real estate litigation and complex commercial litigation.
Share on: