In a previous installment, we discussed the issues associated with resilience in the nation's wireless networks, particularly in connection with recovery after disaster situations such as hurricanes. Continuing that discussion, we will examine how the recent California wildfires affected wireless services, and what lessons can be gleaned as recovery from the disaster continues.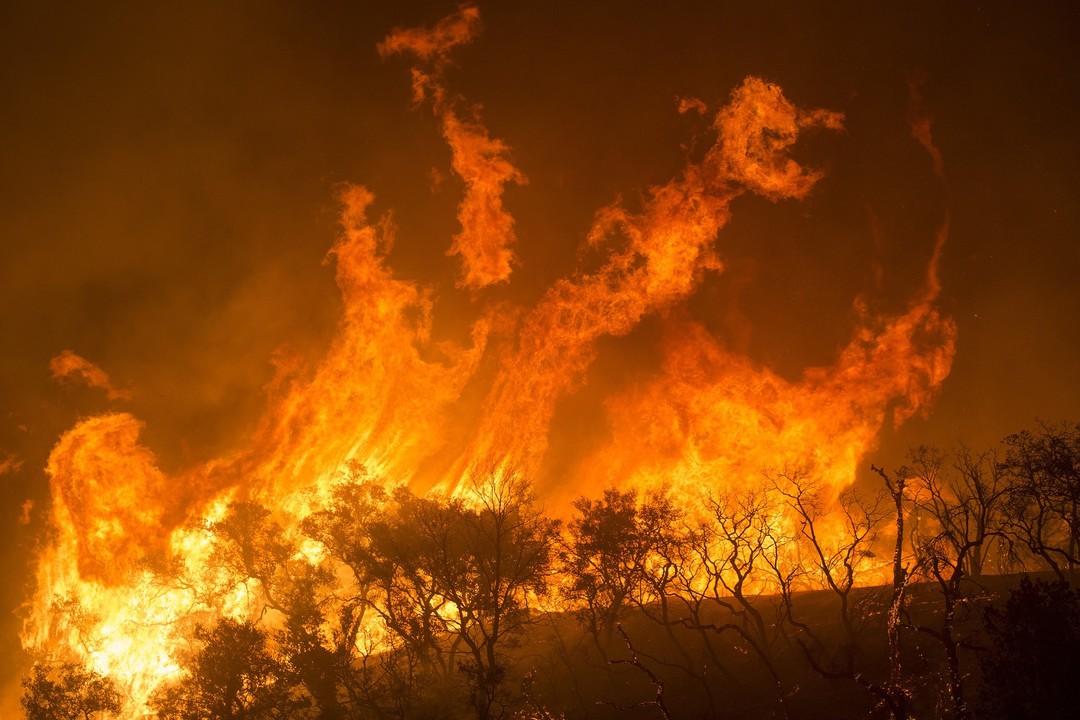 Vulnerabilities Mobile Services Face
Mobile service sometimes falls short of traditional landlines in terms of surviving emergencies and disaster events. Some common vulnerabilities that mobile service infrastructures face include:
Winds or fires often destroy cell towers and other wireless installations
Batteries and other power supplies can run out during emergencies
Lines that run from towers to the network are sometimes cut during disaster recovery
Many cell sites do not have backup power; rental space for backup equipment can be expensive and permits for storing fuel can be difficult to obtain
Some cell sites may also not support backup equipment logistically (such as when a 5G wireless installation is placed in a rooftop location)
In the specific case of the California wildfires, a majority of the service interruptions in the state were the result of underground fiber lines being damaged or burned. Fiber being mounted on poles that burned down also resulted in service interruptions.
Bolstering Wireless Resiliency
While cell phone service was badly affected on account of the wildfires, they do demonstrate some degree of recovery and resiliency based on several significant factors. For instance, many phone companies can make use of portable cell towers that can be moved into affected zones as needed. The use of power backups can also greatly benefit wireless networks in a disaster situation (though, as mentioned this may be associated with additional costs that wireless carriers must bear).
Other efforts that can help speed wireless recovery include various fee waivers offered by carriers for services associated with affected phone lines. The California Public Utilities Commission has also proposed similar fee waivers to provide relief for wildfire victims. Some wireless providers also provide free phones for affected people in such instances. While some of these measures can provide retroactive relief for persons already affected by disasters, additional strategies are needed to help prevent damage from occurring in the first place.
Wireless Emergency Alert System (WEA) Not Utilized for the California Wildfires
A main issue that arose in connection with the California wildfires was an apparent lack of the use of the Wireless Emergency Alert System (WEA). The system was launched in 2012, to provide cell phone users with Amber Alert-style text messages to warn the public about situations like dangerous weather conditions or other disaster conditions.
It is not clear whether the WEA system alerts could have actually saved lives in the California wildfires, on account of how fast the fire spread. What is clear, however, is that the situation clearly shows a lack of preparedness and understanding of the system.
A recent report showed that local county emergency managers demonstrated "limited awareness and understanding of the WEA system and outdated information regarding WEA's technical capabilities." Furthermore, "checklists or detailed procedures for deciding what warnings to issue, when, and in what form appeared to be almost entirely absent. " Thus, it appears that county officials may not have been able to send out effective warnings in a timely manner due to lack of preparation.
Sonoma County officials also reported that they chose not to use the WEA alerts because they feared the system would contact cell phones far away from the fires. They were concerned about potentially creating a panic and causing additional traffic jams in evacuation zones and routes. As mentioned in our previous blog post, proposed improvements to emergency alert geotargeting standards would indeed further improve the accuracy and efficiency of the alerts during actual emergency situations.
A lesson to be learned here is that in the future, perhaps earlier deployment of WEA alerts can help local residents prepare themselves for possible fires and other inclement conditions. For instance, alert messages can be used to inform people when conditions are extremely dry, increasing the risk of a wildfire. Also, the situation highlights the need for better understanding of the mechanics of the WEA system for county officials.
In the meantime, carriers, wireless providers, power supply companies, and local municipalities should coordinate with one another more efficiently. This should be done both in preparation for emergencies, as well as during recovery efforts. These important groups should continue to strive to ensure citizens have access to wireless services when they are most needed.
About the Author, Alan Hearty
Alan Hearty is a partner in Allen Matkins' Century City office and leads the firm's Telecommunications Infrastructure Group. Alan's practice focuses on real estate litigation and complex commercial litigation.
Share on: